Art critiques call Maggie a "Contemporary Impressionistic Realist".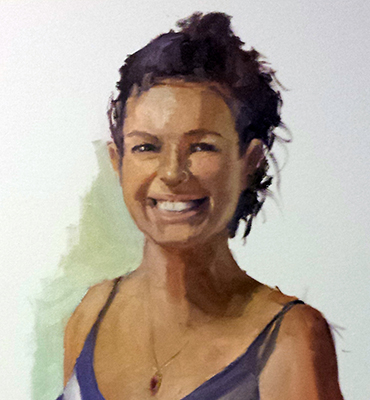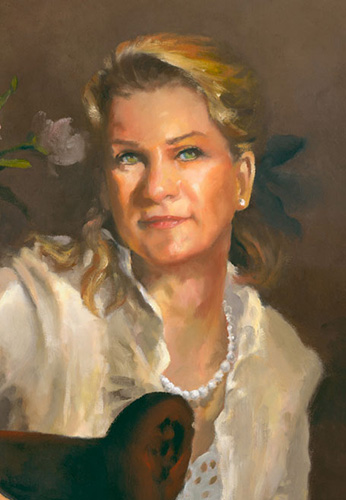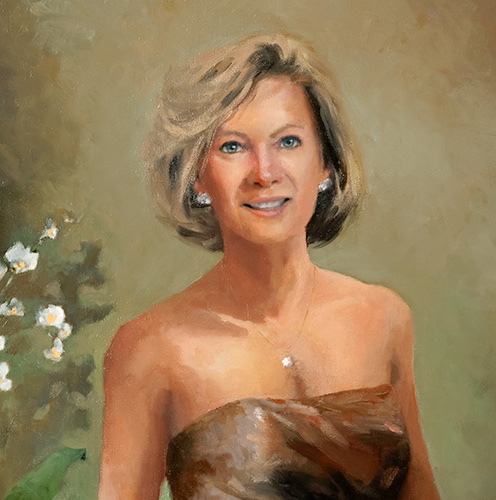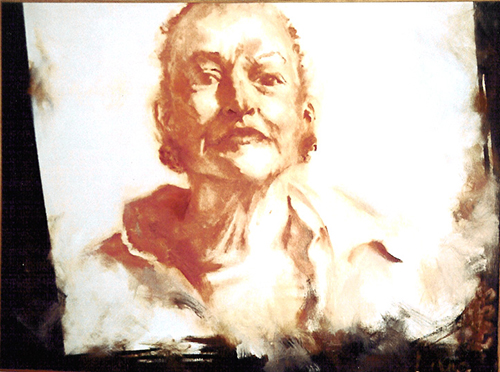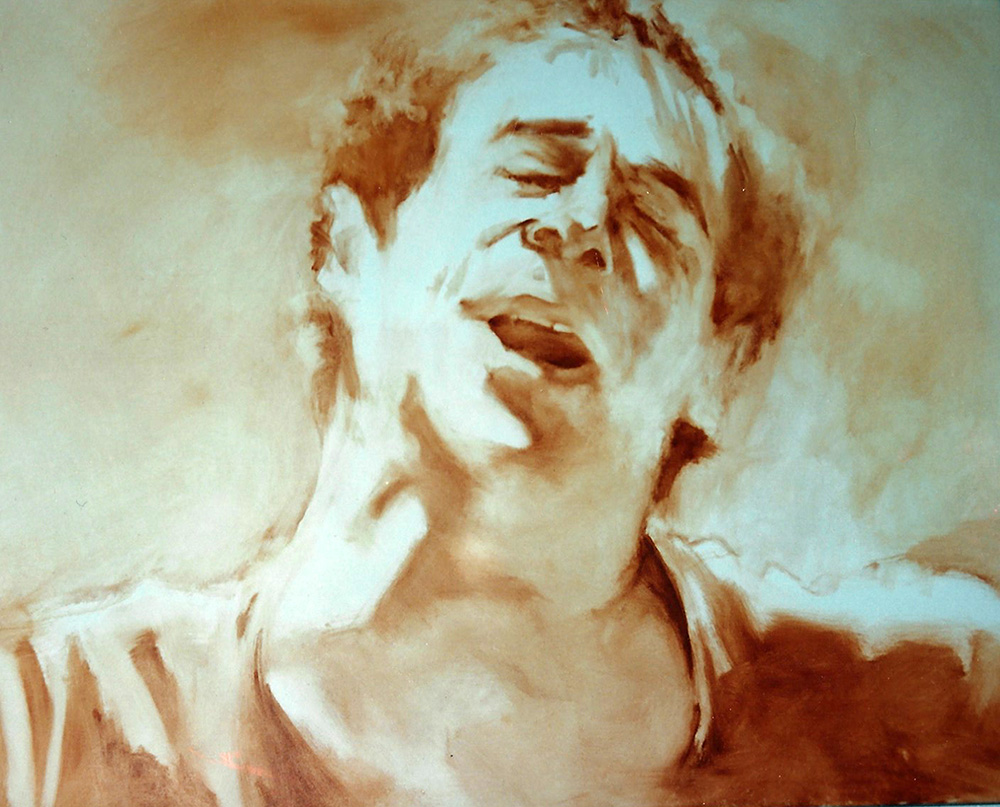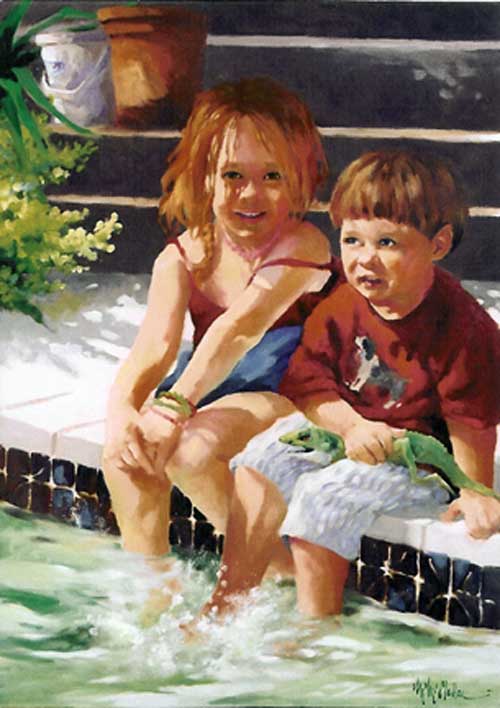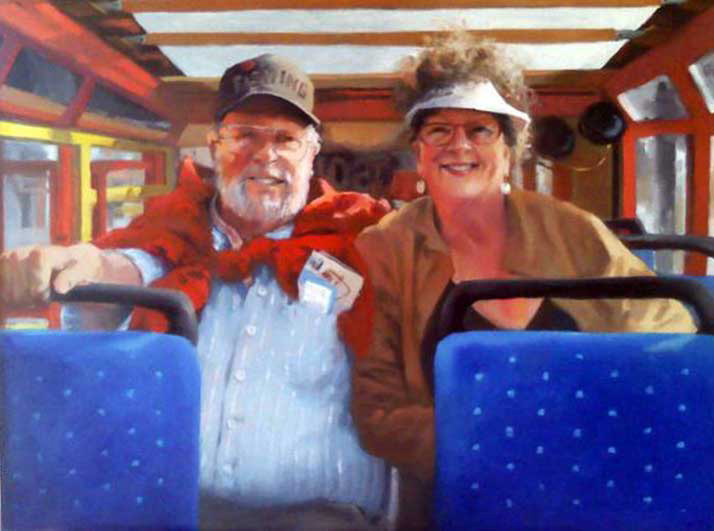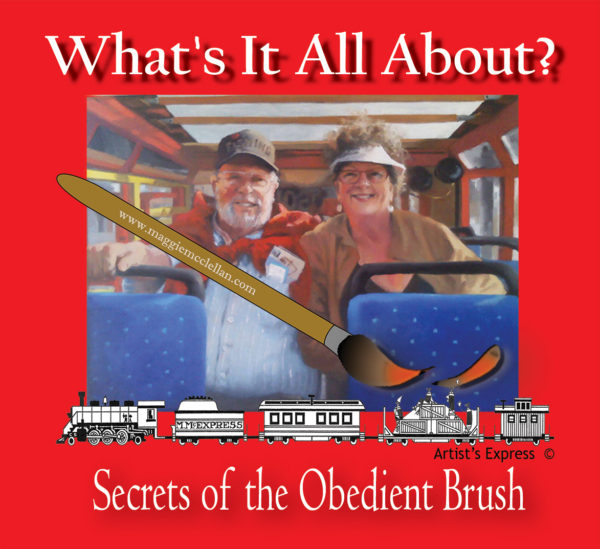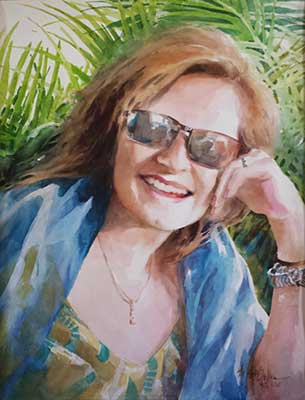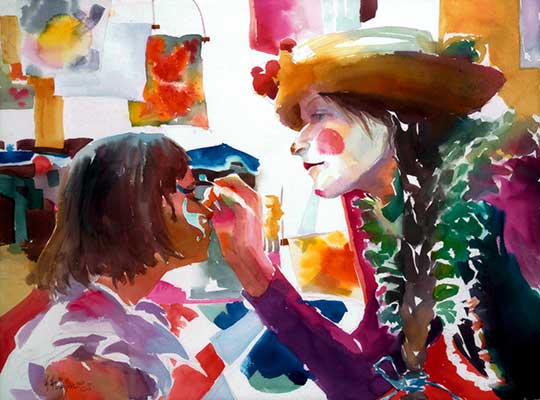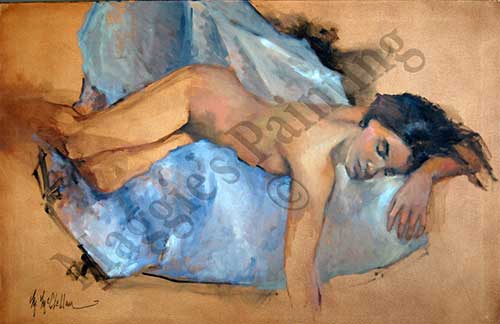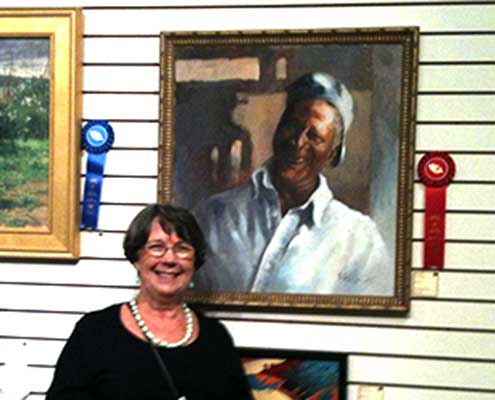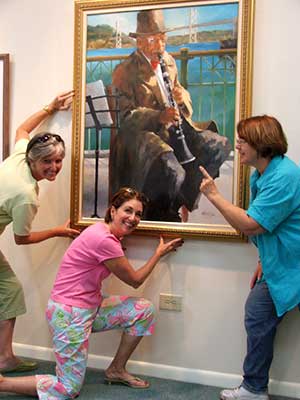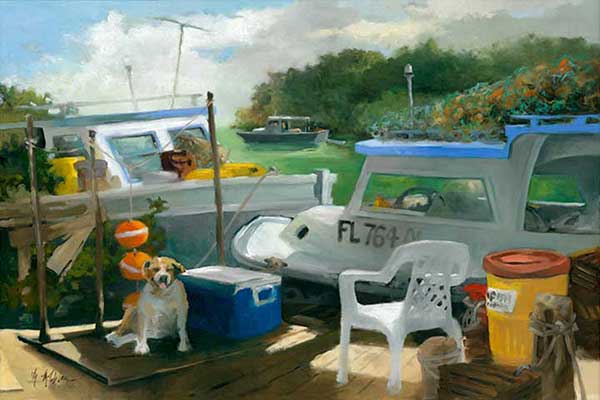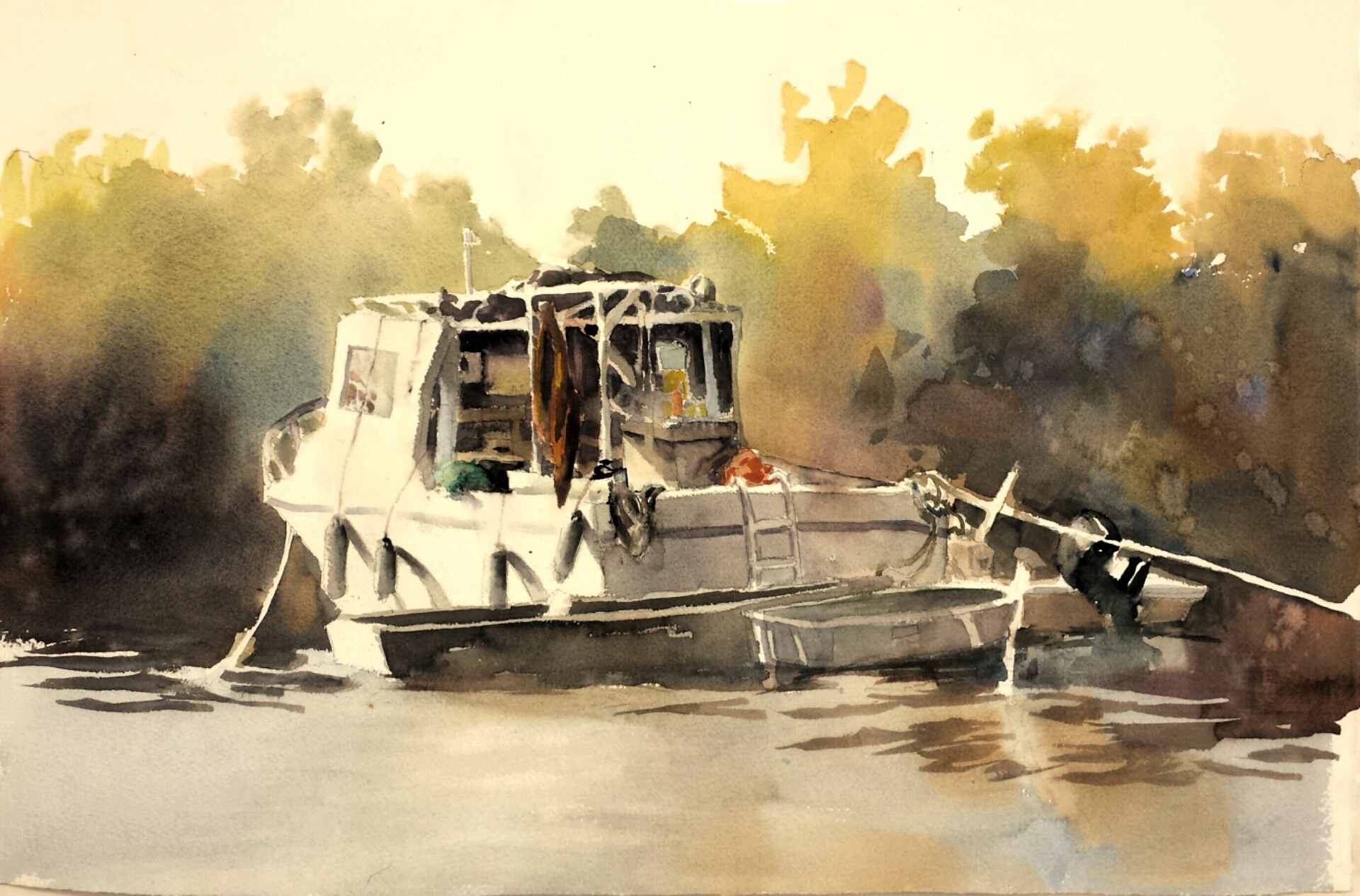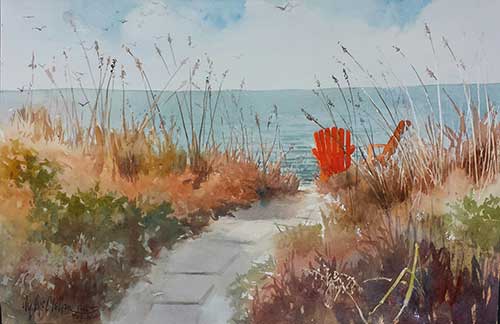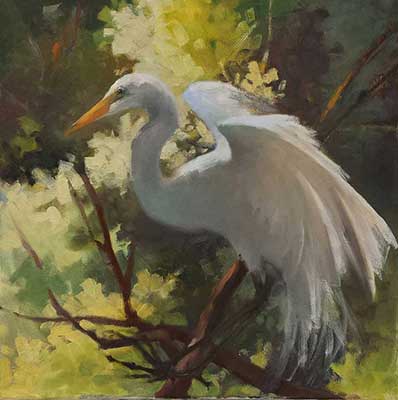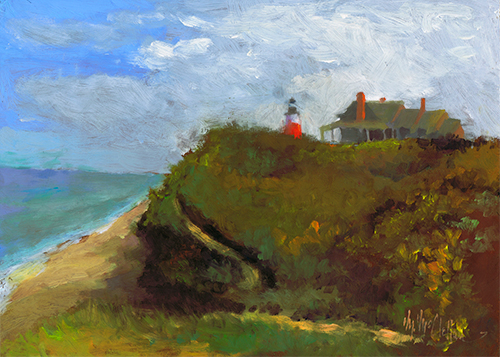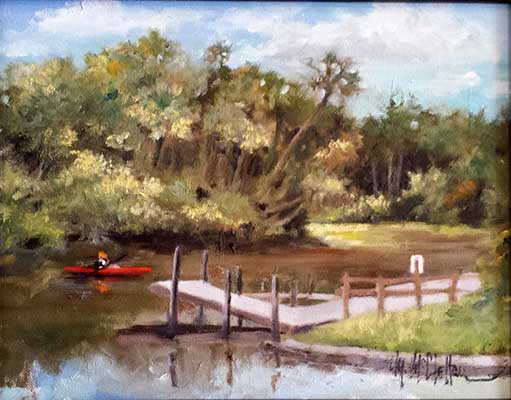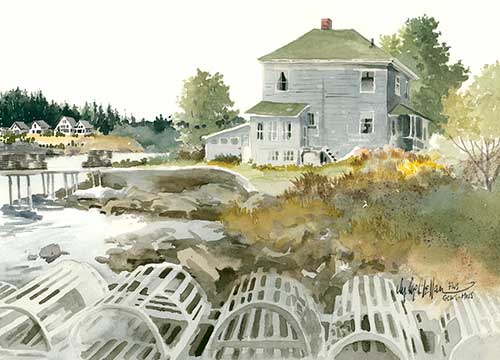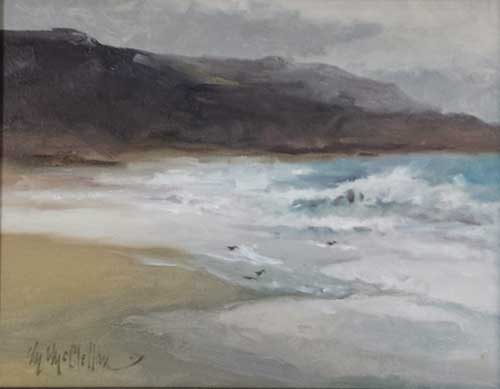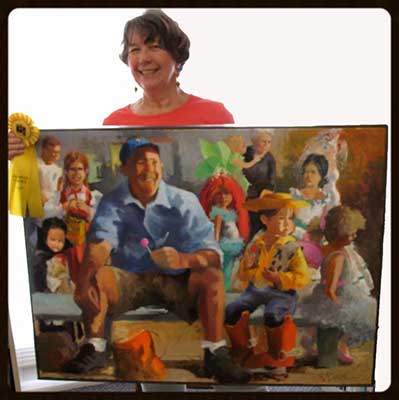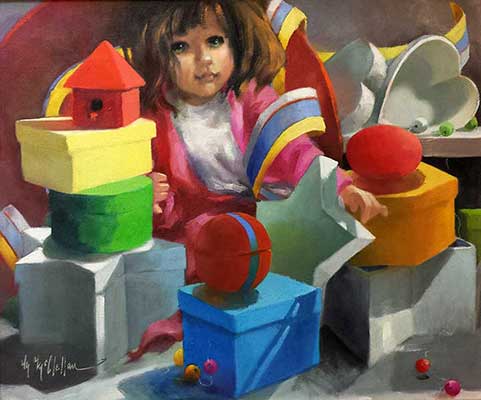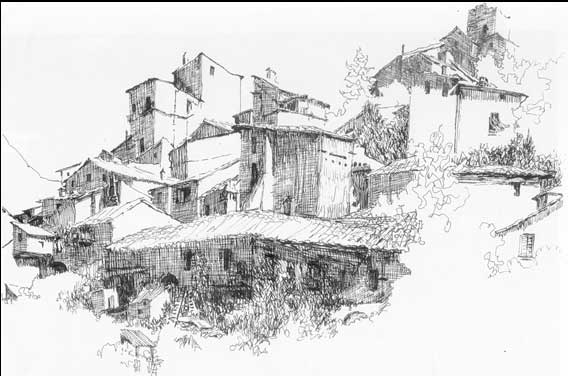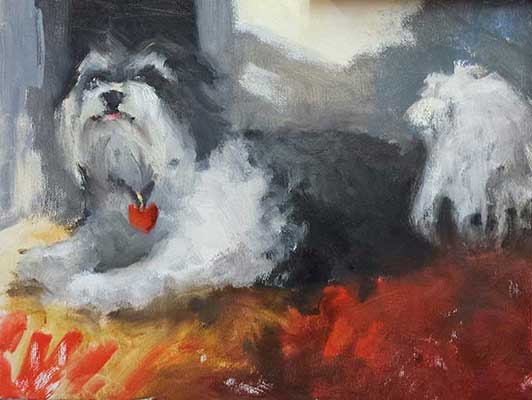 The breadth of her subject matter comes from her love of drawing and painting everything around her, from commissioned portraits and landscapes or a chance encounter while visiting friends out-of-state to graphic design and personal inspirations. Her paintings capture the beauty and love of life that surrounds us.
Maggie is a very talented and well trained painter whose works are being called masterful.
In 2016 she was chosen to be included in the Top 20 Master's "Plein Air" Paradise Paint Out in Islamorada, Florida in January. She received "Signature" status with Florida Suncoast Watercolor Society and taught workshops in Boca Grande and Cape Coral.
She juried the North Port Miniature Exhibition 2016, the Rotary Club "Arts Festival on Dearborn Street" (2013 & 2015), Englewood, Florida; the 2015 Annual Spring Membership Exhibition at the Venice Art Center, Venice, Florida; the 2013 National Art Expo in the Florida Keys; the Coconut Grove Art Festival (2004 & 2009), Coconut Grove, Florida and the Cheyenne National Exhibition, Cheyenne, Wyoming; among other local and regional exhibitions and festivals.
She was selected in 2015 to show in the "Winner's Circle – Best of the Best" exhibition by the Art Council of Southwest Florida (Visual Art Center, Punta Gorda, Florida hosted the exhibition) and Marco Island honored her with an invitation to participate in their Master's Class Exhibitions in 2000 and 2004. She's been included in the Ringling School of Art and Design's Faculty Exhibitions in 2012 & 2013.   She's exhibited and had solo exhibits in various states around the U.S. and Santo Domingo.
Her art education includes 12 years of classical Chinese Brush Painting under
Chow Chian Chiu (Walter Foster Books on Chinese Painting) and I-Hsing Jiu, Washington, D.C.; 8 years in an exclusive 5 artist group for figure drawing and painting under European & South America trained figure painter, Roberto Martinez. She has an A.S. degree in Graphic and Web design, taken numerous workshops and classes with top-seeded watercolor artists and independent art school programs for figure, watercolor & oil painting and drawing.  She now teaches classes locally in oil & acrylic, figure & portraiture, watercolor and drawing.
Since moving to the West Coast of Florida in 2010, she has illustrated 5 children's books and Highway Antics.  She won awards, including People's Choice and First Place, at the Visual Art Center in Punta Gorda,; along with a 2nd and Honorable Mention in the same exhibition at the Venice Art Center's Portrait and Figure Exhibition.
Throughout her career, she has formulated successful workshops for many art groups across the US, the Caribbean, and the La Romita School of Art in Italy.
She received accolades from Steven Dougherty, editor of American Artist Magazine (for her book). Joe Miller, owner of Cheap Joe's Art Stuff promoted "Maggie's Corner".
The curator of the Santo Domingo Museum of Modern Art applauded her work during her solo exhibition there.  The curator of the Far East Collection at the Metropolitan Museum (New York City) said she would be one of the best oriental artists in the United States if she kept pursuing Chinese Brush Painting.  She designed 28 murals for Bellevue Baptist Church, in Memphis TN.  Each corridor is
170' long (& 20 ft high).  The designs covered 8 corridors on 2 floors & for the main reception floor.  Art Impact of Miami selected Maggie for as the exclusive designer for this project and for the Artist's in Residency program for St. Jude's Children's Hospital in Memphis where she created 42 works of art for the new nuclear imaging building.
Maggie was published in American Artist and Artists Magazines. She designed; authored and published the popular book "The Artists Express – Secrets of the Obedient Brush" and currently her 3 workbooks: Drawing; What's It All About and Planning a Painting.  She recently illustrated Peter Winright's "Highway Antics" and Susan Hanafee's 4 book series "Rachael's Island Adventures" (25 illustrations).
She received the FWS Winslow Homer Award for Artistic Excellence and Pearl Art Award; the Grumbacher Award for Artistic Excellence (3 times), among many other local and regional awards such as multiple Best in Shows and First Place awards with Miami Watercolor and Gold Coast Watercolor Societies.
Her works are currently in numerous corporate and private collections including two major movie, television and Broadway theater stars. She is a signature member of the Florida Watercolor Society, Gold Coast Watercolor Society, and the Miami Watercolor Society.